Teaser Tuesdays is a weekly bookish meme, hosted by MizB of
Should Be Reading
. Anyone can play along! Just do the following:
• Grab your current read
• Open to a random page
• Share two (2) "teaser" sentences from somewhere on that page
• BE CAREFUL NOT TO INCLUDE SPOILERS! (make sure that what you share doesn't give too much away! You don't want to ruin the book for others!)
• Share the title & author, too, so that other TT participants can add the book to their TBR Lists if they like your teasers!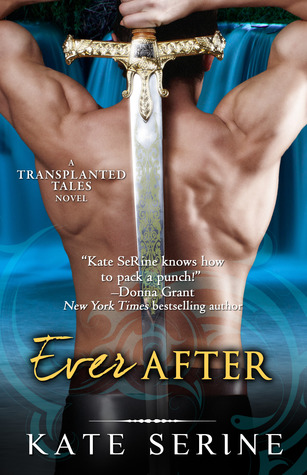 "And for that I'm sorry. I'm so sorry...." And then she kissed me, an all too brief brush of her lips against mine. And I no longer gave a damn if she was real or imagined.
Everafter by Kate SeRine Kindle Location 528
"So, I have two dead Tales, another on life support, and a wounded and bloody fairy bodyguard who thinks he can feed me a line of bullshit and that I'll be too stupid to notice he's lying out of his ass."
Everafter by Kate SeRine Kindle Location 1362
The first teaser is for Gideon- all about Gideon. Gideon who has been loyal and true to the same lass for over five hundred years. The second teaser is my way of honoring one of my all time favorite characters- Tess Little.