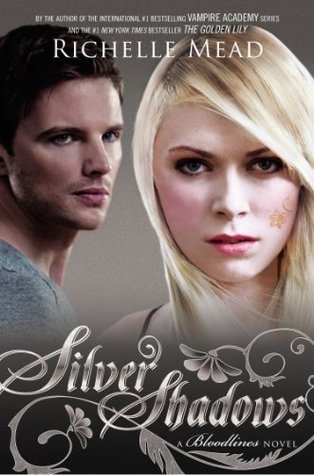 Author Richelle Mead
Format e-book
Print Length 380 pages
Publisher Razorbill
Published July 29, 2014
Sydney Sage is an Alchemist, one of a group of humans who dabble in magic and serve to bridge the worlds of humans and vampires. They protect vampire secrets—and human lives.
In The Fiery Heart, Sydney risked everything to follow her gut, walking a dangerous line to keep her feelings hidden from the Alchemists.
Now in the aftermath of an event that ripped their world apart, Sydney and Adrian struggle to pick up the pieces and find their way back to each other. But first, they have to survive.
For Sydney, trapped and surrounded by adversaries, life becomes a daily struggle to hold on to her identity and the memories of those she loves. Meanwhile, Adrian clings to hope in the face of those who tell him Sydney is a lost cause, but the battle proves daunting as old demons and new temptations begin to seize hold of him. . . .
Their worst fears now a chilling reality, Sydney and Adrian face their darkest hour in this heart-pounding fifth installment in the New York Times bestselling Bloodlines series, where all bets are off.
My Opinion
Months have passed since the cliffhanger to end all cliffhangers. At the end of Fiery Heart, Sydney was taken to a re-education center and Adrian was left to wallow in his own self-pity. Adrian has spent those months searching frantically for Sydney, to no avail. He is about to give up and get drunk again. There hasn't been a clue of her whereabouts in a long time. He has lost track of her evil father and wicked little sister Zoey- they may know the where she is. As he lifts the bottle to his mouth one more time, he mother wakes in and whisks him away back to the Moroi royal court. This may not be the best place for him although it does get him closer to Lissa and Rose. Valissa wants to help but can't as Sydney is not a Moroi or a guardian. This leaves Adrian frustrated and fed-up. Adrian's reaction left me frustrated and fed-up as well. His behavior was not what I was expecting from someone so madly in love with Sydney. There were moments when I literally thought the center was folding. Pretty much any scene with Nina in it. Thankfully Sonja told him he was being stupid when it came to Nina.
Sydney on the other hand is inside the rehabilitation center. Here she is being tortured, embarrassed and starved to death. She finally gives in and admits her wrongdoing. From there she is moved to the general population. This is where things get mess and interesting. Before being released into the general population they announce Sydeny's crime. This automatically makes her an outcast- but have no fear Sydney Sage is here. She soon amasses allies and is able to figure out where the drug is coming from the drug to keep them docile and meek. Something Sydney will never being again. This is the thing that is preventing Adrian from saving her. She risks isolationism by blocking it. One thing I did learn from this book- those Alchemist don't play. Man, do they not play.
Wowziers! When Sydney and Adrian finally dreamwalk the sparks light the pages on fire. The way he puts everything into action to get her out of the rehab center is pretty hardcore. He waste no time and no expense. He knows that he must do something drastic to save Sydney. But will it be enough.
Silver Shadow was very much a book that pushes the story forward. Others call it a filler book but honestly, had Sydney and Adrian not gone through what they went through the end result would not have been the same. They needed the time away from each other- they even needed to torture that both endures- Sydney physically and Adrian mentally. This makes Adrian's solution to saving Sydney that much better.
February and the release of The Ruby Circle is way too far away. There are too many questions rolling around in this reader's head. What are the ramifications of their actions? Will they be able to find Jill? Will she be safe? Who has her, the Alchemist or Moroi? Once again Richelle Mead has proven that she is a master story-teller.
My Rating
4 out of 5 stars
Favorite Quote
"It's a fact that people are afraid of what they don't understand. And most are too lazy or ignorant to find out more."
Other People
Nina-
Moroi who has a slight crush on Adrian
Duncan-
Alchemist who is in rehab with Sydney
Mom-
Adrian's mom, and man does she have a lot to learn
The rest of the gang-
with a few cameos from the Vampire Academy days