Teaser Tuesdays is a weekly bookish meme, hosted by MizB of
Should Be Reading
. Anyone can play along! Just do the following:
• Grab your current read
• Open to a random page
• Share two (2) "teaser" sentences from somewhere on that page
• BE CAREFUL NOT TO INCLUDE SPOILERS! (make sure that what you share doesn't give too much away! You don't want to ruin the book for others!)
• Share the title & author, too, so that other TT participants can add the book to their TBR Lists if they like your teasers!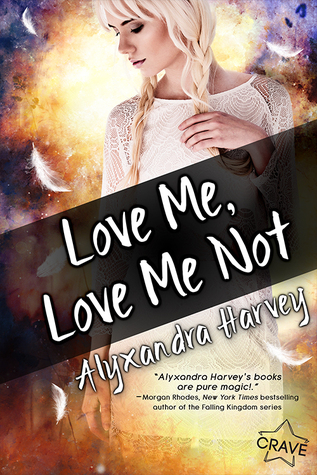 I just wanted things to go back to normal between us. And she didn't even know they weren't normal; I was the one being weird inside my own brain. for nearly two years now. She had no idea how I felt
about her. Or that it was getting worse.
Love Me, Love Me Not Kindle Location 738
I needed Pierce more than he needed me, and I couldn't let anything get in the way of our friendship. Not feuds or magic arrows or the fact that I couldn't stop noticing his arm muscles. He kept me grounded in an upside-down word.
Love Me, Love Me Not Kindle Location 1036
Oh Pierce. Oh Ana. You two crazy kids just need to kiss already or at least talk to each other about how you feel. Something, before one or both of you end up dead.