Hey y'all, thanks so much for stopping by my WoW!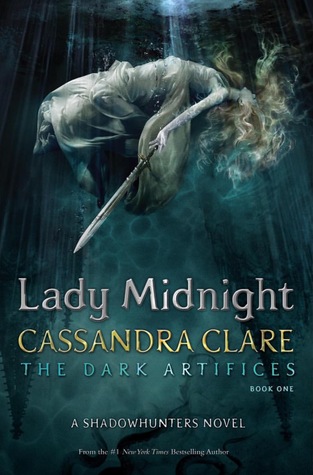 Los Angeles. It's been five years since the events of the Mortal
Instruments when Nephilim stood poised on the brink of oblivion and Shadowhunter Emma Carstairs lost her parents. After the blood and violence she witnessed as a child, Emma has dedicated her life to to discovering exactly what it was that killed her parents and getting her revenge.
Raised in the Los Angeles Institute with the Blackthorn family, Emma is paired as a parabatai with her best friend, Julian Blackthorn. A series of murders in the city catch her attention — they seem to have the same characteristics as the deaths of her parents. Could the murderer be the same person? And her attention isn't the only one caught: someone has been murdering Downworlders as well. The Fair Folk make a deal with the Institute: if the Blackthorns and Emma will investigate the killings, they'll return Mark Blackthorn to his home. The catch: they have only two weeks to find the killers. Otherwise it's open war between faeries and Nephilim.
The Shadowhunters of the Institute must race against time to catch the killers, even as they begin to suspect the involvement of those closest to them. At the same time, Emma is falling in love with the one person in the world she's absolutely forbidden by Shadowhunter Law to love. Set against the glittering backdrop of present-day Los Angeles, Emma must learn to trust her head and her heart as she investigates a demonic plot that stretches from the warlock-run nightclubs of the Sunset Strip to the enchanted sea that pounds the beaches of Santa Monica.
Why I am waiting?
A chance to get back into the Shadowhunters world? The Blackthorn family? What happens to Mark? This is one that has been a long time wait for a lot of us.