Author
Collen Halverson
Format
e-ARC
Print Length
400 pages
Publisher
Entangled Publishing, LLC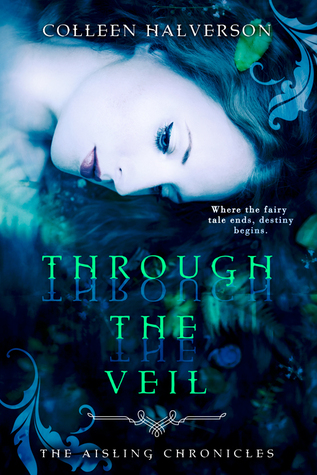 Published
Feb. 22, 2016
Elizabeth Tanner is no Tinkerbell, and her life is no fairy tale. Broke and drowning in student loans, the one thing she wants more than anything is a scholarship from the Trinity Foundation. But after the ancient Irish text she's studying turns out to be more than just a book, she becomes their prisoner instead. And when Trinity reveals Elizabeth is half-Fae, she finds herself at the center of a plot to save the magical races of Ireland from a brutal civil war.
As Commander of Trinity's elite warriors, Finn O'Connell isn't used to having his authority challenged. He doesn't know whether to punish or protect the infuriating young woman in his custody. When he discovers the Dark Fae want to use Elizabeth's abilities to control the source of all power in the universe, he'll risk everything to help her.
At the mercy of Trinity and enslaved to the Dark Fae, Elizabeth finds herself alone on the wrong side of an Irish myth thousands of years in the making. Refusing to be a pawn in their game, Elizabeth has to fight her way back to the man she loves, but to do so, she must wage her own war against the magic that binds her.
THROUGH THE VEIL will be available February 22nd 2016 through Entangled Publishing.
Book 1 of the Aisling Chronicles Series
My Opinion
When we first meet Elizabeth she is, a student in a Master's program in Irish folklore, translating a book- The Book of Arranmore. Her mentoring professor has just passed away, she is broke and well life is just not grand. There is something strange about the book. Either it is strange or Elizabeth is going insane because the pictures keep moving. Unfortunately before she could explain it to her new mentor something pops out of the book and kills him. All of this happening right in front of a person with connections to the Trinity Foundation- she was hoping to get a scholarship from them. The Foundation though is a front for an elite fighting group the Fianna, Finn is one of their best fighters. He takes Elizabeth back to their headquarters, to heal. Or at least that is what he claims.
The book is enchanted, Elizabeth is in danger. Not only from an evil fae, but from her own grandparents. Her mother was a fae princess, which makes her a half princess. Since her mother ran away from her marriage contract, Elizabeth must marry the horrible man instead. Finn tries to stop it but can't will they ever be together, can they be together?
I can't really talk about Elizabeth without talking about Finn. Their romance did not do it for me. Can't really figure out why, only thing I could think of was the insta-love connection felt off to me. I didn't feel like they had a deep connection- at least one deep enough to risk one's life. Both of them are wishy-washy when it comes to emotional entanglements. Theirs' is a forbidden love, so a secret love- only Elizabeth doesn't know it's forbidden. Talk about Elizabeth getting a bit of a shock when she found out. Elizabeth's forced marriage is brutal, a little graphic and well pretty horrible. Personality wise, Elizabeth has a lot of internal dialog, none of which is positive. Finn goes back and forth so much so that I got whiplash just reading it. I really couldn't get a good read on him at all. Elizabeth did show some strength about midway through the book, just to have it taken away at the end.
This book has a lot of Irish fae lore in it. I enjoyed that aspect of the book. It was interesting to see all of the different factions beyond the veil. I liked learning the politics of everything that is going on. Even though I liked the lore, the politics, the fairytale part of the book- the book itself is long, 400 pages. It did not read fast pace for me either, so I felt every one of the 400 pages.
Through the Veil is an interesting start to a series that I hope will rock my socks off in the next installment. While my world didn't tilt while reading this one, my interest is peaked and I want to know more. Specifically what is up with her momma- Niamh. Alive? Dead? Caught in a trap?

My Rating

3 out of 5 stars
Favorite Quote
It takes courage to choose one's own destiny, to refuse to be told what you'll do or who'll you'll grow old with.

Other People
Amergin-
evil barb, tries to play puppet master
Orin-
high counselor to the fae king
Niamh-
Elizabeth's mom
Grainne-
Fianna warrior, sister like to Finn
Aoife-
mean Fianna gal, wants Finn