Teaser Tuesdays is a weekly bookish meme, hosted by MizB of
Should Be Reading
. Anyone can play along! Just do the following:
• Grab your current read
• Open to a random page
• Share two (2) "teaser" sentences from somewhere on that page
• BE CAREFUL NOT TO INCLUDE SPOILERS! (make sure that what you share doesn't give too much away! You don't want to ruin the book for others!)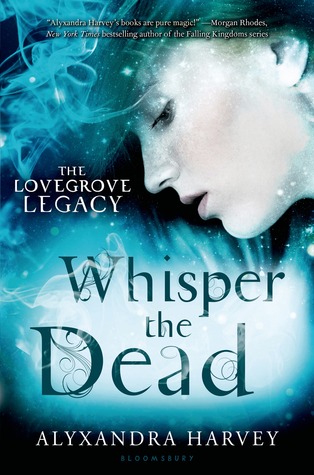 • Share the title & author, too, so that other TT participants can add the book to their TBR Lists if they like your teasers!
He looked briefly irritated. It was the most human emotion she'd seen on his face so far. "No one told you."
"Told me what? That you're mad? I've figured that out all by myself."
He looked down the length of his patrician nose.
"That I was sent to watch you."
Whisper the Dead by Alyxandra Harvey Kindle Location 439
I don't know about you but Tobias can watch over me any day of the week and twice on Sundays. He is the perfect combination of aristocrat and well, a Keeper. I adore him with Gretchen, their chemistry is off the charts