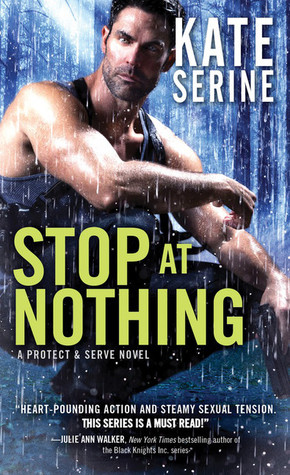 When a high-profile investigation goes wrong, FBI Agent Kyle Dawson is transferred back home where he is forced to confront his demons…and the only woman he ever loved. Three years ago, Kyle and Abby Morrow shared a wild, passionate summer—then Abby broke his heart.
NOW SHE NEEDS HIS HELP
Kyle never stopped loving Abby. So when Abby uncovers evidence of a human-trafficking ring, leading to her sister's kidnapping, he swears he'll stop at nothing to bring her sister home and keep Abby safe. Caught in a lethal game of cat and mouse and blindsided by their own explosive desires, they must set aside the past before it's too late.
About the Author
Kate SeRine (pronounced "serene") faithfully watched weekend monster movie marathons while growing up, each week hoping that maybe this time the creature du jour would get the girl. But every week she was disappointed. So when she began writing her own stories, Kate vowed that her characters would always have a happily ever after. And, thus, her love for paranormal romance was born.
Kate is the author of the award-winning Transplanted Tales series, available from Kensington Books. She lives in a smallish, quintessentially Midwestern town with her husband and two sons, who share her love of storytelling. She never tires of creating new worlds to share and is even now working on her next project.
During the blitz, I'll be giving away a paperback copy of Way of the Warrior (which contains "Torn", the prequel novella to my Protect & Serve series), a $20 gift card to Amazon or B&N (winner's choice!), and some swag. Below is the code for the rafflecopter giveaway if you'd like to use it. FYI - the giveaway is international to anywhere Book Depository ships, but the prize pack for an international winner might be slightly different due to shipping costs. I'll be running the giveaway from 8/5 to 8/19.
Twitter: @KateSeRine