Author
Cassandra Clare
Format
e-book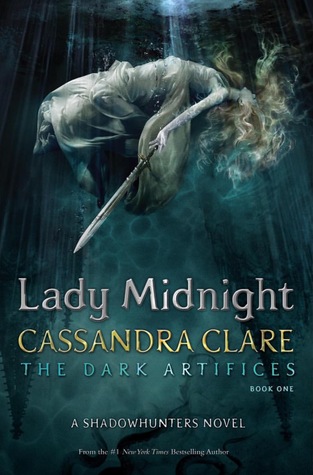 Print Length
720 pages
Publisher
Margaret K. McElderry Books
Published
March 8, 2016
The Shadowhunters of Los Angeles star in the first novel in Cassandra Clare's newest series, The Dark Artifices, a sequel to the internationally bestselling Mortal Instruments series. Lady Midnight is a Shadowhunters novel.
It's been five years since the events of City of Heavenly Fire that brought the Shadowhunters to the brink of oblivion. Emma Carstairs is no longer a child in mourning, but a young woman bent on discovering what killed her parents and avenging her losses.
Together with her parabatai Julian Blackthorn, Emma must learn to trust her head and her heart as she investigates a demonic plot that stretches across Los Angeles, from the Sunset Strip to the enchanted sea that pounds the beaches of Santa Monica. If only her heart didn't lead her in treacherous directions…
Making things even more complicated, Julian's brother Mark—who was captured by the faeries five years ago—has been returned as a bargaining chip. The faeries are desperate to find out who is murdering their kind—and they need the Shadowhunters' help to do it. But time works differently in faerie, so Mark has barely aged and doesn't recognize his family. Can he ever truly return to them? Will the faeries really allow it?
Glitz, glamours, and Shadowhunters abound in this heartrending opening to Cassandra Clare's Dark Artifices series.
My Opinion
Lady Midnight is the perfect start to a spin-off of the Mortal Instruments. Readers were introduced to Emma Carstairs in the original series after the LA institute was attacked. Emma now has a parabatai- her childhood besties Julian Blackthorn. The Blackthorn family has been through enoguht with their parents being killed and then losing both older siblings within a week of each other- one to the Great Hunt, the other as an exile Shadowhunter, now an Ironsister.
The fairies turn to the LA Institute for help. Find out who is murdering our kind and get your brother Mark back. Emma and Julian have no choice but to investigate even if it brings the Clave down on them. To be back in the Shadowhunter world felt like coming home after a long absences.
Emma is an excellent main character who isn't afraid to get her feet wet. She trains hard, plays a little, then trains some more. Julian is so serious all the time you almost want to tickle him until he laughs. They are parabatai makes sense yet is heartbreaking at the same time. The sacrifices they are willing to make to get Mark back shows how they value family above all else.
The romance is bittersweet. I so wish the couple could have a Happily Ever After, yet I just don't see that happening right now. The bond between them and then tension is off the charts. They complete each other.
Lady Midnight starts The Dark Artifacts series off with a bang! The side stories help keep the book at a fast pace. We got introduced to new characters and caught up with old. The ending will leaving you pacing the floor begging for more.
My Rating
5 out of 5 stars
Favorite Quote

"As long as there is love and memory, there is no true death"
Other People
Diana
- tutor, has a secret
Mark
- older brother, ½ fae
Cristina
- shadowhunter intern, Emma's girl bff
Malcom
- warlock
Kieran
- prince of fae