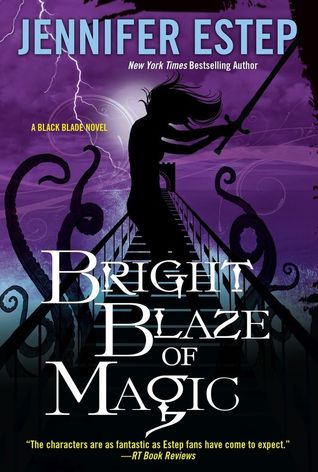 Bad Things Always Come In Threes…
As a thief, I'm good at three things: hiding in the shadows, getting in and out unseen, and uncovering secrets. I put these skills to work for the Sinclair Family, one of the magical mobs that run the tourist town of Cloudburst Falls.
Everyone knows Victor Draconi wants to take over all the other Families--and kill every last Sinclair. What they don't know is that I'm on to him, and no way will I let the man who murdered my mom get away with hurting all the other people I care about. Especially when I've got places to break into, stuff to steal, and Devon Sinclair fighting right by my side…
My Opinion
Victor Darconi finally makes his move on the families. It is a good thing that Claudia (head of the Sinclair family) has had Lila steal the majority of his black blades over the course of the last few weeks. After replacing them with duds Lila then rehid them. When Victor does attach the other families Dah sits out earning her daddy's err. Chaos ensues and Claudia is taken, Lila has orders get Devon, Felix and Deah to safety. From there they plan to rescue all who were taken as prisoners.
Devon is one of those swoon worthy guys who understands his girl. Yes, he is capable of protecting himself and those that are around. Yet he knows that her job is to protect him and he lets her do her job. He defers to her in areas in which he knows he is the expert. Treats her like an equal. Lila is as strong minded and willed as ever. She is steadfast and devoted to the family. She will save Claudia, she will stop Victor.
Black Blade of Magic reminded me why I love YA paranormal. The magic, the relationships, and the threats are real to the characters. This one wrapped up the series rather nicely.
My Rating
4 out of 5 stars
Favorite Quote
"You use that anger, that pain, that grief, and you fight back with it, with everything you've got."
Other People
Felix- Devon's bestie
Deah- Lila's cousin
Seleste- Deah's mom, has the power of vision
Mo- Lila's mentor
Blake- Deah's brother