The fabulous girls over at
YA Bound
created this super HOT meme. Here's how it works.
From the book you're currently reading, or one you just finished, tell us what made you SWOON. What got your heart pounding, your skin tingling, and your stomach fluttering.
Shout it out on Twitter with the hashtag #YABound, post it here in the comments, or grab the adorable button above and share it on your blog! I want to know & so do the gals at YABound.
"Seven hundred years," he said, his gaze locked on her. "And you are still the most beautiful thing I've ever seen."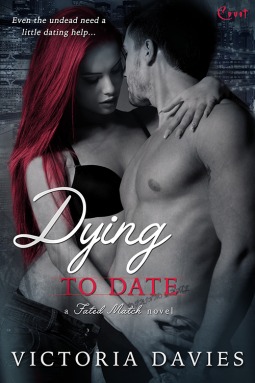 The honesty in his voice warmed her.
Dying To Date Kindle Lcoation 2032
Daring a glance at Tarian, she saw molten lust in his eyes.

"I didn't have a choice," he said, crawling over her. "Doesn't mean I didn't miss you every minutes. Is that what you want to hear?"

"Yes," she breathed, reaching one hand up to touch his cheek.


Dying To Date Kindle Location 2471


You gotta hand it to Tarian- he sure knows how to make a gal melt.