The fabulous girls over at
YA Bound
created this super HOT meme. Here's how it works.
From the book you're currently reading, or one you just finished, tell us what made you SWOON. What got your heart pounding, your skin tingling, and your stomach fluttering.
Shout it out on Twitter with the hashtag #YABound, post it here in the comments, or grab the adorable button above and share it on your blog! I want to know & so do the gals at YABound!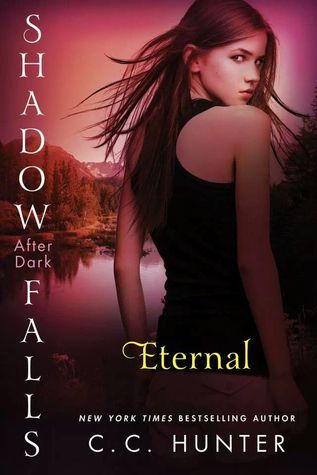 "Promise me," he said, looking back at her. "Promise me that you won't do something stupid and get yourself killed. Promise me that you'll stop letting your parent;s ignorance hurt you so much. You don't deserve that. promise me that before you fall in love with Case, you'll remember that I loved you first."
Eternal by CC Hunter Kindle Location 2348
This is a bittersweet swoon. I have made it very clear that I am a Steve fan- have been since the original Shadow Falls series. While what he says to here is swoon worthy, I so wanted Della to kick his butt for what he was doing to them. I understand why, but a large part of me wanted to shake him really bad- or get Miranda to curse him.