Teaser Tuesdays is a weekly bookish meme, hosted by MizB of
Should Be Reading
. Anyone can play along! Just do the following:
• Grab your current read
• Open to a random page
• Share two (2) "teaser" sentences from somewhere on that page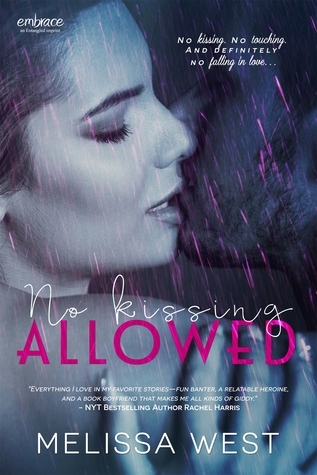 • BE CAREFUL NOT TO INCLUDE SPOILERS! (make sure that what you share doesn't give too much away! You don't want to ruin the book for others!)
• Share the title & author, too, so that other TT participants can add the book to their TBR Lists if they like your teasers!
"You just walked up twelve flights of stairs for me."
"I find myself willing to do a lot of things for you."
"You said no romance."
No Kissing Allowed by Melissa West Kindle Location 1359
Aidan can be such a sweet guy, how many do you know would walk up stairs because someone was afraid of the elevator? Cameron is usually good at keeping their relationship real.