Author
Carol Riggs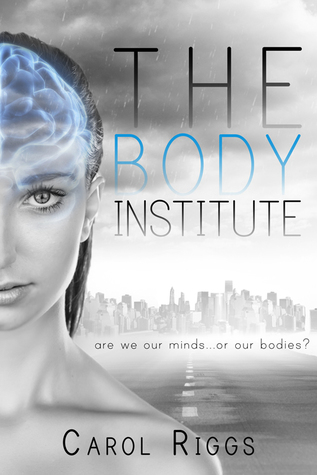 Format
e-ARC
Print Length
?
Publisher
Entangled: Teen
Published
September 1, 2015
Meet Morgan Dey, one of the top teen Reducers at The Body Institute.
Thanks to cutting-edge technology, Morgan can temporarily take over another girl's body, get her in shape, and then return to her own body—leaving her client slimmer, more toned, and feeling great. Only there are a few catches…
For one, Morgan won't remember what happens in her "Loaner" body. Once she's done, she won't recall walks with her new friend Matt, conversations with the super-cute Reducer she's been text-flirting with, or the uneasy feeling she has that the director of The Body Institute is hiding something. Still, it's all worth it in the name of science. Until the glitches start…
Suddenly, residual memories from her Loaner are cropping up in Morgan's mind. She's feeling less like herself and more like someone else. And when protests from an anti–Body Institute organization threaten her safety, she'll have to decide if being a Reducer is worth the cost of her body and soul…
My Opinion
Thank you to Net Galley and the Publisher for my copy of this book!
Intriguing, thought provoking read! If you are looking for a book where the MC grows and becomes a totally new person look no longer. The Body Institute does that and more. A book that you go into thinking a new fun light read, you come out of with questions galore- questions about our own lives.
Morgan is a high school student whose family is in debt, a lot of debt due to the new federal health regulations. So to help pay the bills she volunteers to be a reducer. Someone who's real body is put in suspended animation while her personality "aka soul" is downloaded into another body. Once there she does all that she can to get the person to a healthy body weight.
Morgan lives in a world where government regulations make it difficult to live the life you want to live. People who are overweight are taxed into smaller bodies- the taxes are progressive. If you partake in any type of activity that is considered unhealthy there is a tax. Not only that but if you refuse to sign up for health care there is a tax. Pretty much the government is banking the big bucks with all of these taxes.
There are those who protest the use of a reducer to lose weight. They protest the morality of it, they protest the need for it. As her job moves on through the pounds she has to help her host lose, Morgan begins to start seeing things in a new light.
Questions pop up though- what happens to her body while she is in the other one. Could she physically and mindful die? If she mindfully dies does someone else get her body? If she physically dies does she get to have a new body- any body at all? Is this job as safe as they are claiming it to be? Does she truly knows what they are doing with her body when her mind is in the host?
This book will seriously have you examining our way of life. Society's treatment of overweight people, mass media's influence on us and of course the role of government are get looked at through a different lenses.
I enjoyed this book more than I thought I would. I was worried going into it that there would be some fat shaming- there is. The placement of the fat shaming is for the progression of the story and the growth of the main character. It is artfully done, with an intended purpose.
The Body Institute makes you think, makes you wonder and thoroughly entertains you at the same time.
My Rating
4 out of 5 stars
Favorite Quote
"I'm helping eliminate obesity in the masses, slowly but surely, one person at a time."
Other People
Granddad-
very old school and cranky
WHA-
human rights group
Blair/Krista-
Morgan's bestie, don't really get to know them though
Leo-
Director of the institute
Matt-
another reducer
Nettie-
housekeeper of host body