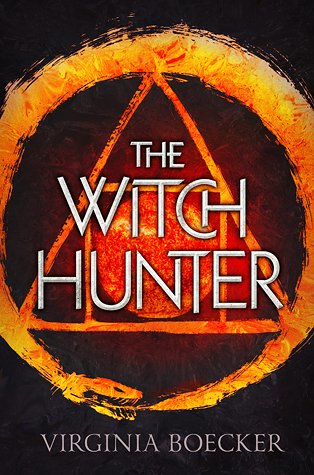 Author
Virginia Boecker
Format e-ARC
Print Length 368 pages
Publisher Little, Brown Books for Young Readers
Published June 2, 2015
The magic and suspense of Graceling meet the political intrigue and unrest of Game of Thrones in this riveting fantasy debut.
Your greatest enemy isn't what you fight, but what you fear.
Elizabeth Grey is one of the king's best witch hunters, devoted to rooting out witchcraft and doling out justice. But when she's accused of being a witch herself, Elizabeth is arrested and sentenced to burn at the stake.
Salvation comes from a man she thought was her enemy. Nicholas Perevil, the most powerful and dangerous wizard in the kingdom, offers her a deal: he will save her from execution if she can break the deadly curse that's been laid upon him.
But Nicholas and his followers know nothing of Elizabeth's witch hunting past--if they find out, the stake will be the least of her worries. And as she's thrust into the magical world of witches, ghosts, pirates, and one all-too-handsome healer, Elizabeth is forced to redefine her ideas of right and wrong, of friends and enemies, and of love and hate.
Virginia Boecker weaves a riveting tale of magic, betrayal, and sacrifice in this unforgettable fantasy debut.
My Opinion
As a child, Elizabeth's knight in shining armor came in the form of a boy named Caleb. Caleb rescued her after her parents died. Caleb took her to the Inquistor and begged him to let her train as a witch hunter. Caleb ensured that she was the best witch hunter in the kingdom. So it is no surprise that when she is accused of witchcraft Caleb would have her back. Except he leaves her in the jail cell- he promised to come for her, so where is he?
A witch, the most powerful witch in all the land, Nicholas Perevil saves her. Why? Since she was hunting him, would he save her? Well, a seer told him that she is the only one that can lift the curse placed on him. A curse that is slowly killing him. With her fellow witch hunters now hunting her, Elizabeth's only course of action is to help Nicholas.
Elizabeth is a girl who thought she knew it all only to find out that her beliefs are lies. Sometimes your greatest enemy is your own friends and family. She has a lot of WOW is Me moments in the book. But with the entire kingdom hunting her there really is no better time to cry and whine about your life.
On the romance front- the book is lacking in this area. Elizabeth starts off with a crush on her knight in shining armor, Caleb. When he betrays her a handsome healer name John sweeps her off her feet. Literally, she has jail fever and can't stand on her own. While there is some nice moments between her and John I did not buy into their romance.
The Witch Hunter is an compelling historical fantasy. The use of magic helps to mesmerize the reader. While one would hope for more romance the reality is that the story is just as good without it.
My Rating

4 out of 5 stars
Favorite Quote
I watch him go, wishing more than anything I was the kind of girl who could make him stay.
Other People
John- healer in Nicholas' crew
Caleb- Elizabeth's bestie and another witch hunter
Blackwell- trained Elizabeth to be a witch hunter
Fifer- Nicholas' apprentice