Teaser Tuesdays is a weekly bookish meme, hosted by MizB of
Should Be Reading
. Anyone can play along! Just do the following:
• Grab your current read
• Open to a random page
• Share two (2) "teaser" sentences from somewhere on that page
• BE CAREFUL NOT TO INCLUDE SPOILERS! (make sure that what you share doesn't give too much away! You don't want to ruin the book for others!)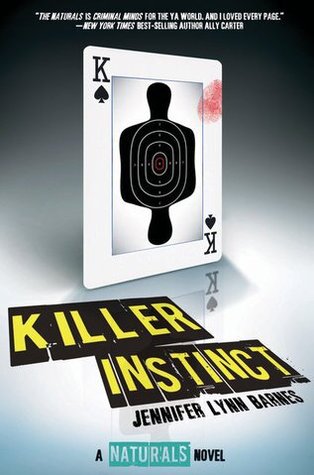 • Share the title & author, too, so that other TT participants can add the book to their TBR Lists if they like your teasers!
"She's Brigg's ex-wife?" I said incredulously. "And the director sent her here That can't be ethical."
Lia rolled her eyes. "Any more unethical than an off-the books FBI program that uses underage prodigies to catch serial killers?" She smirked.
Killer Instinct by Jennifer Lynn Barnes Kindle Location 450
"You say you want to help. This will help. I'd lie to you about a lot of things, Cassie, but helping Dean isn't one of them. I wouldn't do this for you, or for Michael, or even Sloane. But I would waltz into Hades and make nice with the devil himself for Dean, so wither you put on the dam dress or you get the hell out of my way."
Killer Instinct by Jennifer Lynn Barnes Kindle Location 1084
You've gotta love Lia's take charge attitude in this one. Cassie and Dean are faced with a horrible monster, too bad it is a copy cat of Dean's daddy. Darn, this one is good y'all.