Teaser Tuesdays is a weekly bookish meme, hosted by MizB of
Should Be Reading
. Anyone can play along! Just do the following:
• Grab your current read
• Open to a random page
• Share two (2) "teaser" sentences from somewhere on that page
• BE CAREFUL NOT TO INCLUDE SPOILERS! (make sure that what you share doesn't give too much away! You don't want to ruin the book for others!)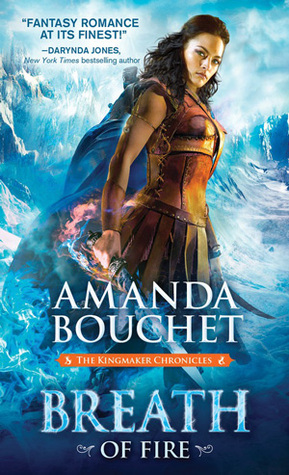 • Share the title & author, too, so that other TT participants can add the book to their TBR Lists if they like your teasers!
"I'll still run, Griffin. The differences now is that I'll run to you."
He looks at me for a long time, his gray eyes inscrutable. "You'd better."
Breath of Fire Kindle Location 465
I adore this moment between Griffin and Cat. Everything about it just shows their love for each other and how sometimes communication can well get in the way. The next scene shows just how much I adore Griffin.
She shakes her head. "Griffin wouldn't keep something like that from us. Besides, he couldn't have. When you disappeared, he looked like he's been trampled by a heard of Centaurs and then sat on by a Cyclops. I've never seen anything like it. He was destroyed." Her blue eyes harden as she adds, "It's a good thing you didn't really run away. I would have had to find you."
Breath of Fire Kindle Location 557
I love how Jocasta tries to threaten and reassure Cat all in the same breath.