Hey y'all, thanks so much for stopping by my WoW!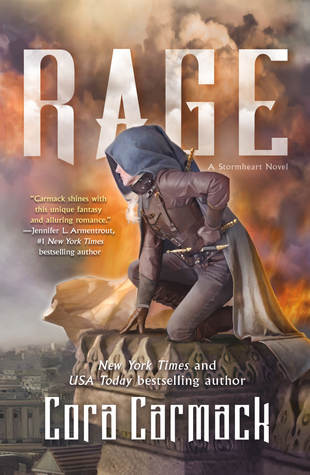 Princess or adventurer.
Duty or freedom.
Her Kingdom or the Stormhunter she loves.
If Aurora knows anything, it's that choices have consequences. To set things right, she joins a growing revolution on the streets of Pavan.
In disguise as the rebel Roar, she puts her knowledge of the palace to use to aid the rebellion. But the Rage season is at its peak and not a day passes without the skies raining down destruction. Yet these storms are different—they churn with darkness, and attack with a will that's desperate and violent.
This feels like more than rage.
It feels like war.
Why am I waiting?
I am going through a huge fantasy binge lately. The first book was really good. I want to see if well who I am shipping actually happens. Plus this cover is just amazing.