Teaser Tuesdays is a weekly bookish meme, hosted by MizB of
Should Be Reading
. Anyone can play along! Just do the following:
• Grab your current read
• Open to a random page
• Share two (2) "teaser" sentences from somewhere on that page
• BE CAREFUL NOT TO INCLUDE SPOILERS! (make sure that what you share doesn't give too
much away! You don't want to ruin the book for others!)
• Share the title & author, too, so that other TT participants can add the book to their TBR Lists if they like your teasers!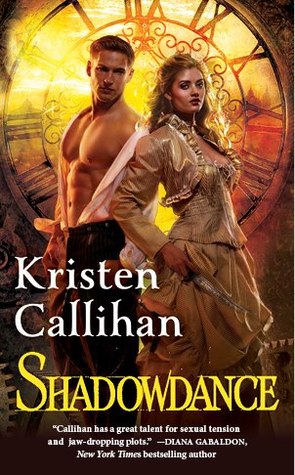 He turned to storm off when she grabbed his lapel and hauled him back.
Taking pleasure in the shock that parted his lips, she smiled. "I've seem your temper, Master Talent. You haven't been privy to mine."
With a lazy perusal, her gaze took in his heightened color and narrowed eyes. "While you'll be shouting about like a tot who's lost his lolly, I'll be the last you never saw coming."
It was quite satisfactory to leave him open-mouthed and silent- for once.
Shadowdance page 29
You gotta hand it to Mary. She sure knows how to threaten a guy. Even if said guy is suppose to be ten times as strong as her. Plus, Talent kinda deserves her anger- he hasn't been nice.