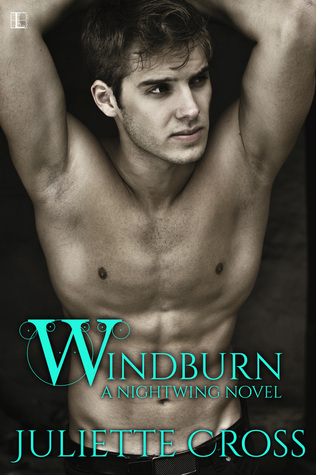 No man can win her heart—until now…
In the Gladium Province, the boundaries between humans and Morgons, the dragon-
hybrid race, continue to blur as a new generation surrenders to long-forbidden temptation…
Sorcha Linden does whatever she wants whenever she wants, and no one can stop her. Least of all a man. After all, they're good for only one thing—warming her bed. But then she meets Lorian Nightwing, brother of Lucius. Seductive and iron-willed, he is determined to melt her emotional defenses—and warm her rebellious heart.
The beast within Lorian longs to cage Sorcha and mark her as his own. Forever. Yet the man within also longs to protect her. When a stalker starts leaving Sorcha suggestive gifts with cryptic messages bearing an ancient blood cult symbol, Lorian's dragon side takes over. With her life at stake, Sorcha can no longer deny the love they share. But when evil tracks her into the night, will she be too late to claim it?
My Opinion
Sorcha is a young lady who is confident- about her sexuality, intelligence, pretty much about everything in her life. She has no need for a permanent man or Morgon in her life. Why risk her heart when the one you love will just leave you anyway? With the desegregation of the humans and the Morgons in full swing, her publicity firm is the first human one to pair with a Morgon company. It helps when your besties marries into the strongest of all Morgon clans. This puts her working with Lorian Nightwing. Anti-human and Anti-Morgon hate groups are popping up. One is fixated on Sorcha. Lorian is determined no one but he will have her.
Sorcha is a feisty, sassy gal. She is beautify and recognizes sometimes that people (mainly males) will assume that is all she is. She cunningly uses this to her advantage. She has no problem with confrontation instead embracing it. While others are afraid to go up against Lorian Nightwing, she has no problem putting him in his place. It upsets her that Lorian doesn't think that she can handle the cult.
Lorian is the typical brooding alpha male. He refuses to give into Sorcha's charms instead openingly valuing her intellect. He isn't shy to discuss her personal activities either. He knows that isn't taking the cult serious so he goes about insuring her safety regardless of her wishes.
Windbloom is an amusing story. At times I did want to shake Sorcha for being silly. I refrained and my kindle survived.
My Rating
3 out of 5 stars
Favorite Quote
"Don't abandon love because my love abandoned me."
Other People
Willow- interior designer, Morgon
Fallon- architect, Morgon
Torin- ex-one night stand
Ella- bestie, human
Jessen- bestie, human