Author
Jeffe Kennedy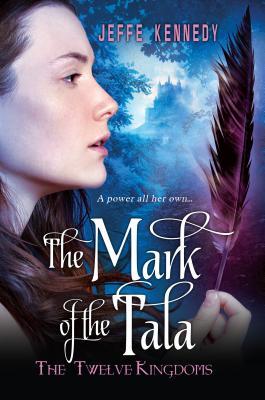 Queen Of The Unknown
The tales tell of three sisters, daughters of the high king. The eldest, a valiant warrior-woman, heir to the kingdom. The youngest, the sweet beauty with her Prince Charming. No one says much about the middle princess, Andromeda. Andi, the other one.
Andi doesn't mind being invisible. She enjoys the company of her horse more than court, and she has a way of blending into the shadows. Until the day she meets a strange man riding, who keeps company with wolves and ravens, who rules a land of shapeshifters and demons. A country she'd thought was no more than legend--until he claims her as its queen.
In a moment everything changes: Her father, the wise king, becomes a warlord, suspicious and strategic. Whispers call her dead mother a traitor and a witch. Andi doesn't know if her own instincts can be trusted, as visions appear to her and her body begins to rebel.
For Andi, the time to learn her true nature has come. . .
My Opinion
Andromeda is the middle child of three motherless sisters. The oldest is the strongest, the youngest the most beautiful and the middle is the most logical one. She is least loved by her father as she is not his heir or his way to a political alliance. This gives her more leeway than her sisters to do what she wants. Mostly that is to roam the country side away from court. It isn't until the day that she roams too far, that anyone takes note of her. Andi's momma Salena was the queen of Annfwn before she married Uorsin, Andi's father. She did so in a political alliance promising to help him unite the Twelve Kingdoms if he sends on of his offspring, a gal to Annfwn when the time comes. Salena dies in childbirth and is unable to ensure that King Uorsin fulfills his promise. Once she is dead the King forbids any mention of her homeland or the Tala.
The King of Tala, Rayfe is tried of waiting for his queen to arrive, so he goes looking for her. He of course messes up the introduction and Andi runs away from him. His kingdom needs her and so he gives chase. Once it is clear that this could lead to war Andi will do anything to prevent it.
Andi is a sweet child who has clearly been neglected. It is almost as if her father fears her in some way. This isn't really cleared up but it has to do with her being more like her mom than her sisters. I like how logical she is. I liked how she is willing to put the needs of her people and the people of Annfwn above her own. Her willingness to take on her father if need be is admirable. She has no clue the prophecy or political alliance that was made in regards to her but she is willing to honor it. She is willing to try to help the Tala.
Rayfe is a sweet king, a kind king. Maybe a little too sweet and kind, I kept wondering when he was going to die from betrayal. He is suppose to be tough, rough, and rowdy. I just didn't buy it. He was too gentle with her. I still adored him. I loved his willingness to fight for his people, and for his wife.
The political disarray their union causes will of course be at the forefront of the rest of the series. Overall, a cute romantic read with overtones of both paranormal and fantasy. I am interested in knowing what happens to Ursula, Andi's older sister and Dafne, the librarian. I could careless what happens to Ami, her youngest sister though.
My Rating

3 out of 5 stars
Favorite Quote
"This is why it's perilous to ignore a librarian."
Other People
Dafne- librarian, only friend
Ursula- eldest sister, heir to the throne
Ami- youngest sister
Hugh- Ami's hubby