Hey y'all, thanks so much for stopping by my WoW!
Waiting On Wednesday
is a weekly meme, hosted by Jill at
Breaking the Spine
which spotlights upcoming releases that we're eagerly anticipating.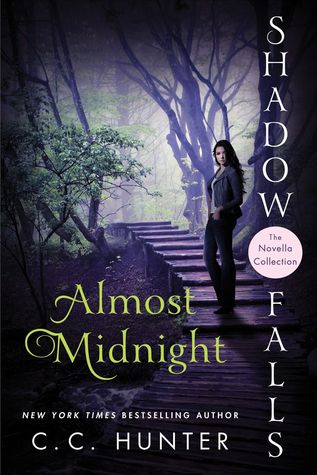 Nestled deep in the woods, Shadow Falls is a secret camp where teens with supernatural powers learn to harness their abilities and live in the normal world.
Independent and strong-willed Della Tsang did not believe in vampires...until she became one. Chase Tallman is the newest member of Shadow Falls, but what made him into the sexy, mysterious vampire he is today? And what led him to Della Tsang? And for Miranda Kane, magic has always been something she's struggled with, but when an opportunity to test her powers takes her to Paris, she'll have to prove that she's a witch to be reckoned with and belongs at Shadow Falls.
Fans won't want to miss these four remarkable stories of love, magic and friendship.
Why am I waiting?
Anything Shadow Falls related I wait for. I grubby hands wait for it. Plus, this one has an additional short story that the fans haven't seen.