Teaser Tuesdays is a weekly bookish meme, hosted by MizB of
Should Be Reading
. Anyone can play along! Just do the following:
• Grab your current read
• Open to a random page
• Share two (2) "teaser" sentences from somewhere on that page
• BE CAREFUL NOT TO INCLUDE SPOILERS! (make sure that what you share doesn't give too much away! You don't want to ruin the book for others!)
• Share the title & author, too, so that other TT participants can add the book to their TBR Lists if they like your teasers!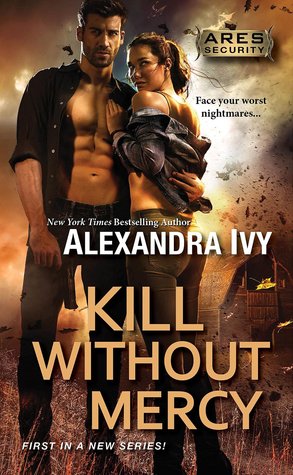 Hauk settled back in his seat. "Lucas is the smooth talker, Max is the heart, Teagan is the brains, and I'm the organizer." The older man shrugged. "You're the one who holds us all together. ARES would never have happened without you.
Kill Without Mercy Kindle Location 74
Rafe can't deny his worth on the team. Let's just hope the gal will be worth him, when we meet her.
"Why, Ms. White, are you trying to lure me into some isolated spot so you can have your wicked way with me?" She rolled her eyes. "I'm pretty sure I could have my wicked way with you in the middle of the shopping mall."
Kill Without Mercy Kindle Location 1104
You gotta admit, Annie sure knows how to handle Rafe.