Teaser Tuesdays is a weekly bookish meme, hosted by MizB of
Should Be Reading
. Anyone can play along! Just do the following:
• Grab your current read
• Open to a random page
• Share two (2) "teaser" sentences from somewhere on that page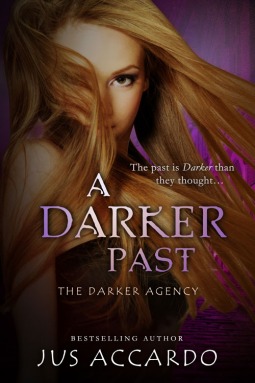 • BE CAREFUL NOT TO INCLUDE SPOILERS! (make sure that what you share doesn't give too much away! You don't want to ruin the book for others!)
• Share the title & author, too, so that other TT participants can add the book to their TBR Lists if they like your teasers!
"There are rules in the Shadow Realm. Rules that, if broken, are punishable by things far worse than death." He clapp
ed his hands once, and a small, brown, leather-clad book appeared. Holding it out to me, he said, "You will need to learn these rules. Obey them, You get one free pass, and you've used it."
A Darker Past Kindle Location 348
A fate worse than death? Valefar is an interesting demon and boss. What is his endgame? He repeatedly protects Jessie even though he is her boss, why? I think there is something going on here that we are all missing. Hopefully, in the third book we will have it figured out.