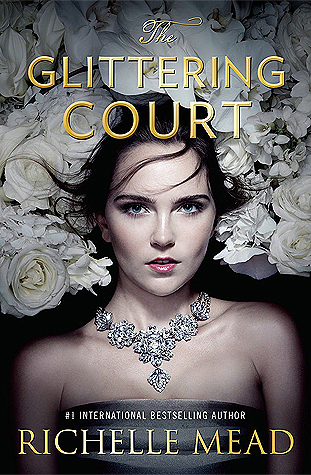 Author
Richelle Mead
The Glittering Court was not what I expected, yet it was still enchanting.
Cedric comes to Countess of Rothford, Elizabeth's home to take a lady's maid, Adelaide to his father's finishing school, The Glittering Court. There she will be taught the finer things in life with the exception of making a good marriage match in Adoria- a new frontier. Ade doesn't go, Adelaide does or more specifically Lizzie pretending to be Adelaide.
At the Glittering Court there are many girls, Adelaide tries her best not to stand out. Then she discovers why Cedric needs the commission from her marriage. This prompts her to take all of the tests over again to score the highest scores for the awaiting gentlemen. Their plan was flawless except they didn't count on falling in love.
Adelaide is a strong-willed opinionated young lady. Instead of embracing a planned future with a cold husband and a controlling mother in law she embraces the unknown. While the Glittering Court did not teach her anything she didn't already know it did show the reader her character. She fights for the underdog, stands up for what she believes in and hates bullies. Her time in Adoria shows us that she follows her heart. Overall, she is a character the reader can cheer for.
Cedric, the main love interest is charming. He accepts Adelaide for who she is, helps her to escape who she was, and loves her for who she could be. He is a risk taker- one who's is a helpless romantic. He is open-minded and defends Adelaide with all his might.
The Glittering Court is an entertaining love story. Not exactly what I was expecting yet still held my interest. I did end up more absorbed in Mira's story than Adalaide's. I am looking forward to the next two in the series.
My Rating
3 out of 5 stars
Favorite Quote
"Never underestimate your own worth."
Tamsin- laundress, bestie
Mira- Siminican, bestie
Gideon Steward- sailor, businessman
Warren- governor's son, suitor