Hey y'all, thanks so much for stopping by my WoW!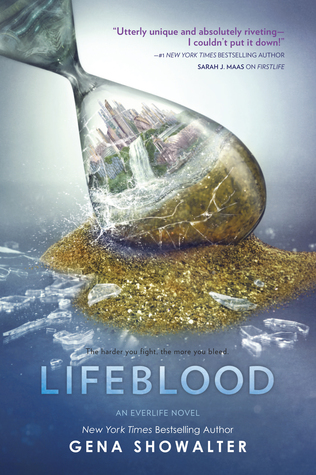 My Firstlife is over, but my Everlife is only now beginning.
With her last living breath, Tenley "Ten" Lockwood made her choice and picked her realm in the Everlife. Now, as the war between Troika and Myriad rages, she must face the consequences.
Because Ten possesses a rare supernatural ability to absorb and share light, the Powers That Be have the highest expectations for her future—and the enemy wants her neutralized. Fighting to save her Secondlife, she must learn about her realm from the ground up while launching her first mission: convincing a select group of humans to join her side before they die. No pressure, right?
But Ten's competition is Killian, the boy she can't forget—the one who gave up everything for her happiness. He has only one shot at redemption: beating Ten at a game she's never even played. As their throw-downs heat up, so do their undeniable feelings, and soon, Ten will have to make another choice. Love…or victory

Why am I waiting?
I haven't read First Life yet in part because I was waiting on this one. I plan on binge reading them, Super excited!