Teaser Tuesdays is a weekly bookish meme, hosted by MizB of
Should Be Reading
. Anyone can play along! Just do the following:
• Grab your current read
• Open to a random page
• Share two (2) "teaser" sentences from somewhere on that page
• BE CAREFUL NOT TO INCLUDE SPOILERS! (make sure that what you share doesn't give too much away! You don't want to ruin the book for others!)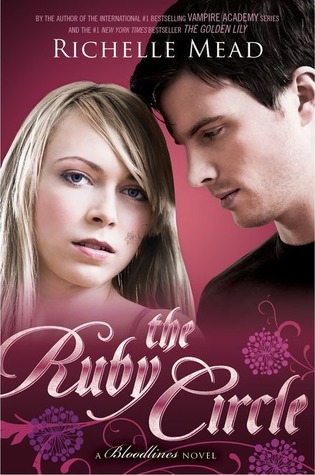 • Share the title & author, too, so that other TT participants can add the book to their TBR Lists if they like your teasers!
"Sydney," Adrian interrupted, cupping my face in his hands. "Never, ever think like that. I don't regret anything we've faced. Being with you is the best thing that's ever happened to me, the one perfect decision I've made in a lifetime of fumbling and poor judgment. I'd go through it all again to be by your side. Never doubt that. Never doubt how I feel about you."
The Ruby Circle by Richelle Mead
Oh the last book in any series is always bittersweet. This is the last time we will see Adrian and Sydney together but never doubt that I would have gone through their adventure all over again if I could. Just like Adrian, it was worth it.