Teaser Tuesdays is a weekly bookish meme, hosted by MizB of
Should Be Reading
. Anyone can play along! Just do the following:
• Grab your current read
• Open to a random page
• Share two (2) "teaser" sentences from somewhere on that page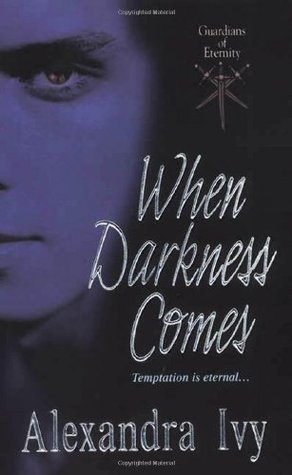 • BE CAREFUL NOT TO INCLUDE SPOILERS! (make sure that what you share doesn't give too much away! You don't want to ruin the book for others!)
• Share the title & author, too, so that other TT participants can add the book to their TBR Lists if they like your teasers!
"I mean that if you had kept that beautiful nose out of matters that are none of your business, we both could have gone upon our merry way. Now, because of your Florence Nightingale act, where you go, what you do, what you bloody well think is now very much my business."
When Darkness Comes Kindle Location 261
We have to forgive Dante here for not having a lot of swag. You see he is having a really bad day and now the gal that he wanted for months is tied to him in a way that is not good. Hey he does tell her that she has a beautiful nose.