The fabulous girls over at
YA Bound
created this super HOT meme. Here's how it works.
From the book you're currently reading, or one you just finished, tell us what made you SWOON. What got your heart pounding, your skin tingling, and your stomach fluttering.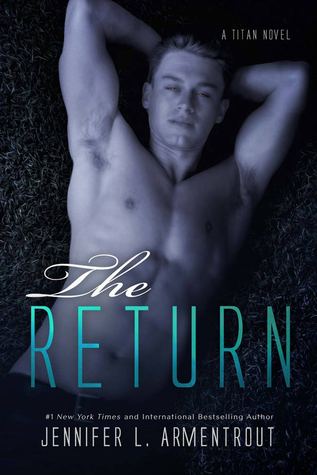 Shout it out on Twitter with the hashtag #YABound, post it here in the comments, or grab the adorable button above and share it on your blog! I want to know & so do the gals at YABound!
"Pulling my hand away, he rose, slanting his head to kiss me deeply as he pushed me onto my back, with his weight draped over me. "I've never had anything that was my own," he said against my mouth. "Nothing that was ever for just me and no one else. I've never been anyone's first." He kissed me and then lifted his head. I stared into his eyes. "I've never been anyone's only."
That made my heart ache for him as I raised my hand, pressing my palm against his cheek. "You're my first," I whispered. "You're…you're my only."
The Return by Jennifer L. Armentrout
Seth has done a lot, and now he is paying for it. As Apollo's errand boy he doesn't get to decide his path as it is pre-determined for him. His life pretty much sucks and then Josie happens. Can you imagine going through everything Seth went through and then being told this? How did he not melt on the spot? You go Josie!