Author
B. Kristin McMichael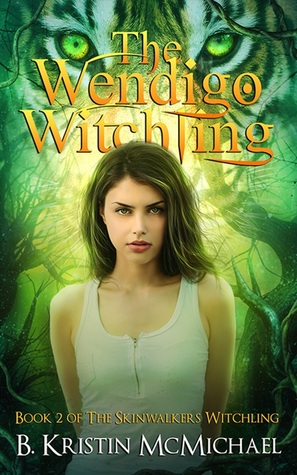 Cassie is part of it now. Turns out, she may not want to join the coven, but that's exactly what she did when she bonded herself to Nate. Rather than face the ordeal of joining the clan, Cassie finds it's time for a road trip with her best friend, Whitney. The road trip was to get away, maybe learn a bit more about night humans—it wasn't to find a deep dark secret hidden in Whitney's past, one that may hit a little closer to home than Cassie wants to admit. With their road trip cut short, it is time to confront everyone about the lies that had been their lives, but Cassie soon finds out home isn't exactly how she left it.
Where have all the witches gone? She's the only witch left in town when they return. Soon she is dragged into more than she bargained for and she has to make choices that will change everything. She's finally given a choice: does she want to be a skinwalkers witch or a wendigo witch? Too bad there are more secrets than answers. Without all the facts, can she really choose her life's direction? Time isn't on her side as she has to make a choice. Now she just hopes it's the right one.
My Opinion
***Spoilers for The Witchling Apprentice.
This one starts off a few days after The Witchling Apprentice finishes. Right away you know that the adjustment that Cassie is making hasn't been easy- for her, or Nate. He actually likes having a mate, he likes having Cassie as his mate. She though is fighting it tooth and nail. When the opportunity comes for her to escape with Whitney to see a familiar face she jumps at it. Expecting Nate to be furious once she returns, she is taken aback when he tells her to stay gone. Cassie of course, does not listen and is soon taken captive by the Wendigo pack that has been living nearby. It is ran by a former member of the skinwalker pack that Cassie grew up around. Somethings are revealed that could be game changers.
Cassie is mated to Nate. She chose this, she did this to them in the last book. She already made her choice. She may not have liked the circumstances that led to that but it is what it is. I was more upset with her in this book than in the last. Nate's only concern is protecting Cassie. Cassie's only concern is being able to make decisions. Yet she made them- she took the test that put her in the coven. She mated with Nate. She just doesn't like the consequences of her decisions. There were times I wanted to tell her to grow up. I couldn't but man did I want to.
The Wendigo Witch flipped the switch with Jared. We were introduced to him in the first book, as part of the Wendigo pack. Apparently, there is a lot more to it than that. With Jared comes the love triangle. Normally, I am not opposed to love triangles like some readers. I am however opposed to this one. A mated bond is a mated bond. It is not supposed to allow another into it yet that is what happens here. From there I just got more annoyed with Cassie as I read on. Both of the guys genuinely care for Cassie. It was difficult to see them in a position where they may be the cause of pain for her.
The story was good, I still plan to read the rest of the series. I just couldn't move past the newly designed love triangle enough to enjoy the book.
My Rating
3 out of 5 stars
Favorite Quote
Answers will be coming for you, though not from me.
Other People
Whitney- Cassie's bestie, skinwalker
Ryder- Jared's brother, twin
Jack- Cassie's cousin, kinda evil
Ben- Nate's dad, evil