Some people believe you can fall in love at first sight. When it comes to books I believe those people. Book trailers are an excellent way to fall in love at first sight. I hope to feature a book trailer here every Saturday to help you fall in love at first sight...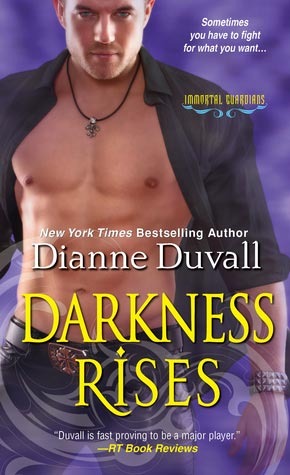 Krysta is used to getting the drop on vampires. Her "special abilities" aren't much, but the plan is simple--she plays helpless pretty young thing to lure them in. Then her shoto swords come out and it's bye-bye, bloodsucker. Until one night she finds herself with an unexpected ally. He's a vampire, all right, but different. Mysterious. Handsome. And more interested in saving her skin than draining it.
Etienne has been an Immortal Guardian for two hundred years--long enough to know that Krysta is special. He can't stop thinking about her long legs, even more than her short swords. Then he discovers the vamps she's exterminating have friends in high places, and the Guardians are in danger too. He'll have to accept Krysta's help to save them. The stakes for a mortal are high. But the cost to his heart might be higher. . .