Teaser Tuesdays is a weekly bookish meme, hosted by MizB of
Should Be Reading
. Anyone can play along! Just do the following:
• Grab your current read
• Open to a random page
• Share two (2) "teaser" sentences from somewhere on that page
• BE CAREFUL NOT TO INCLUDE SPOILERS! (make sure that what you share doesn't give too much away! You don't want to ruin the book for others!)
• Share the title & author, too, so that other TT participants can add the book to their TBR Lists if they like your teasers.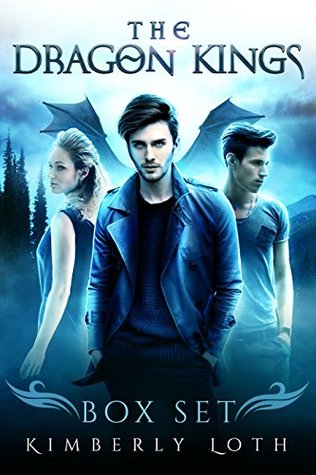 "My boyfriend's a dragon. It's like a complete dream come true for me. But anyone else in the world would be horrified."
Kindle Location 19% Obsidian
Aspen has loved dragons all her life, so it makes sense that she would find out that her boyfriend was one.
"What does yours mean? It's different. Nin Meleth, Nin Bereth." "It means my love, my queen."
Kindle Location 37% Aspen
Can a human really be the queen of dragons?
"You are a scrawny human, and yet you killed an eight-hundred-year-old dragon who had taken on unnatural magical powers. I'm sure you have a lot of faults, but cowardice isn't one of them. In fact, the longer I get to know you the harder I have to look to find any faults. I'm surprised Skye isn't head over heels yet."
Kindle Location 73% Skye
I wonder what is holding Skye back?
"Each king has a different role to play. The leader, the coward, and the betrayed. But they could just as easily become the tyrant, the brave, and the betrayer. "A princess will rise from the darkness and be a light to all who know her. Beware the knight. He will cause her death."
Kindle Location 80% Skye
Who will be who? The tyrant, the brave and the betrayer? Also what princess?
This is one huge box set, here are some individual teasers from several of the books. Hopefully you will like Aspen and Sid as much as I did.