Some people believe you can fall in love at first sight. When it comes to books I believe those people. Book trailers are an excellent way to fall in love at first sight. I hope to feature a book trailer here every Saturday to help you fall in love at first sight...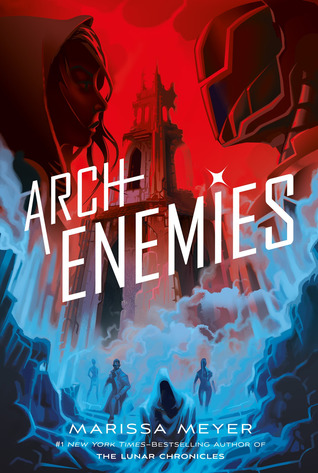 The Renegades Trilogy continues, in this fiercely awaited second installment after the New York Times-bestselling Renegades by Marissa Meyer, author of the Lunar Chronicles.
Time is running out.
Together, they can save the world.
But they each other's worst nightmare.
In Renegades, Nova and Adrian (aka Insomnia and Sketch) fought the battle of their lives against the Anarchist known as the Detonator. It was a short-lived victory.
The Anarchists still have a secret weapon, one that Nova believes will protect her. The Renegades also have a strategy for overpowering the Anarchists, but both Nova and Adrian understand that it could mean the end of Gatlon City - and the world - as they know it.