The fabulous girls over at
YA Bound
created this super HOT meme. Here's how it works.
From the book you're currently reading, or one you just finished, tell us what made you SWOON. What got your heart pounding, your skin tingling, and your stomach fluttering.
Shout it out on Twitter with the hashtag #YABound, post it here in the comments, or grab the adorable button above and share it on your blog! I want to know & so do the gals at YABound!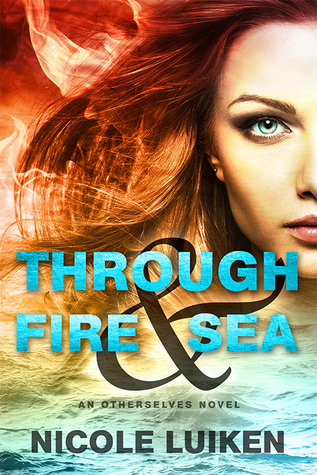 "You are much more than a friend." bending, he covered her mouth with his own. Hot blood sang through Leah's veins. She stretched up onto her tiptoes and kissed him back.
Through Fire & Sea Kindle Location 1091
This first swoon is with Gideon and Leah. They make such a cute couple together...if only his secret wouldn't keep them apart.
He framed her face with his hands and kissed her possessively. When he lifted his lips, his eyes were stormy seas.
"I'm taking the screen test, that's all. I'll be back in two days. We are not breaking up."
"But-"
Another deliciously hard kiss. "Repeat after me: we're not breaking up."
Through Fire & Sea Kindle location 2175
This second teaser is with Ryan and Holly. Boy, does he know how to read her. Hopefully the big bad evil in the book won't get in the way of their love.