Publisher
Entangled: Amara
Published
February 18, 2019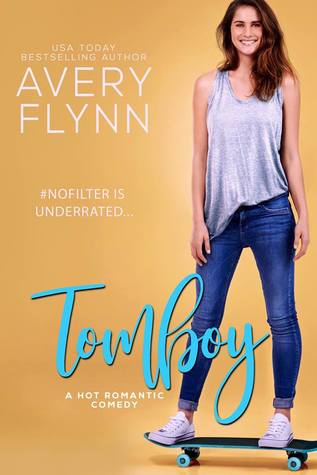 How exactly has one good deed landed me in the penalty box?
Ice Knights defenseman Zach Blackburn has come down with the flu, and my BFF—his PR manager—begs me to put my nursing degree to use and get him back to health. Of course she would call in a favor for the most hated man in Harbor City.
But when he's finally on the mend and I'm sneaking out of his place, everything goes sideways. Paparazzi spot me and pictures, plus accusations that I slept with him, fly faster than a hockey puck.
At first, all of Harbor City wants my blood—or to give me a girlie-girl makeover. But then…the team finally wins a game. And now this fickle town wants me with the big jerk twenty-four seven.
Argh. I never slept with him the first time! But no one will listen. Then the grumpy bastard goes and promises to break his no-fan-appearances rule to help raise money for a free health clinic—but only if I'm rink-side at every game. That's not a deal I can turn down.
But when the team keeps winning, and I realize there's more to him than his bad reputation, suddenly remembering to keep my real hands off my fake date gets harder and harder to do.
My Opinion
The third book in The Hartigans series, and it so far has been my favorite. We were introduced to the two main characters in Butterface, the first book in the series- Fallon in person, Zack second hand. Then in Muffin Top they have more page time. The preview of this book was at the end of Muffin Top and dang did I want to get my hands on it right away. Thankfully, I didn't have to wait too long.
Fallon is the sister to the guys in other two books. She comes from a larger Irish American family, one where the siblings and parents very much love and annoy each other. Fallon is an ER nurse which makes her great in a medical crisis-like the one that Zack ends up having. She however is not use to the limelight so being pushed into it was well difficult for her. She calls a spade a spade and lives her life for her. Although, her family does intervene every now and then.
As a professional hockey player, Zack knows that he will be in the limelight- the cameras are everywhere. Something happened in the past year that made him turn into a grade-A jerk to his fans, his teammates pretty much everyone but his public relations rep-Lucy. Which is why she goes to battle for him so much. Sports guys are superstitious and when Fallon shows up at a game and Zack shows up ready to play, the entire town thinks she is his Lady Luck.
His playing though has suffered and he needs to get his A game back before he is out of a job. Zack has trust issues that were well earned. I still don't know how he overcame them in the end because sister I am not sure that I could have.
Fallon is hilarious, and her interactions with Zack are perfect for a sitcom. Their banter, their chemistry all of it would translate on the big screen perfectly. Their transition from hate to love was fabulous to witness.
Contemporary really isn't my scene but I do enjoy reading it every now and then. This is one author that I continue to come back to. Tomboy is my favorite book in the series. This is because everything that I disliked in the first two books, was absent in this one. The inner dialog of the female character was not to the detriment of the story. Yes, you can read it stand alone, but why would you? The Hartigans family finding love is funny, light-heart while tackling some heavy handed issues.
My Rating
4 out of 5 stars
Favorite Quote
Love may be patient, and love may be kind, but it's also an inconvenient pain in the ass sometimes.
Other People
Lucy- Fallon's bestie
Ford- Fallon's brother
Tess- Fallon's bestie
Frankie- Fallon's brother
Stuckey- Zack's teammate