Teaser Tuesdays is a weekly bookish meme, hosted by MizB of
Should Be Reading
. Anyone can play along! Just do the following:
• Grab your current read
• Open to a random page
• Share two (2) "teaser" sentences from somewhere on that page
• BE CAREFUL NOT TO INCLUDE SPOILERS! (make sure that what you share doesn't give too much away! You don't want to ruin the book for others!)
• Share the title & author, too, so that other TT participants can add the book to their TBR Lists if they like your teasers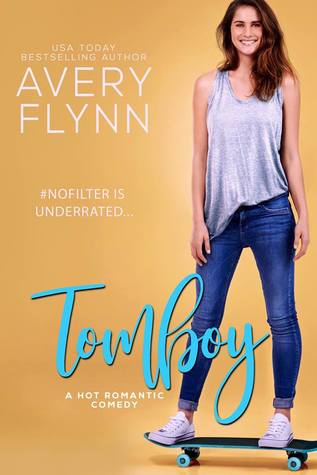 Teaser One
So a whole weekend off? That was better than chocolate, a trashy reality TV marathon, and a fresh-batteries-in-the-vibrator orgasm all combined.
Tomboy Kindle Location 78

Fallon is speaking some hard truths right now about life.
Teaser Two
"Does she realize the innocent-me ploy hasn't worked since the invention of social media? I like the tomboy without makeup thing she's got going, though."
Tomboy Kindle Location 415

More than one guy has told me they like the no make-up look. I wish more woman can embrace it. I do on the weekends, but when I have to be a professional I wear it. Why is it considered more professional?
Teaser Three
Still, he couldn't stop imagining the taste of the Chapstick on her full lips, the heat of her body pressed up against his, and the silky smoothness of her hair beneath his fingers. Her hand slid upward, curving around the back of his neck as her eyelids lowered.
Tomboy Kindle Location 1187

What an epic way to start a kiss!