Teaser Tuesdays is a weekly bookish meme, hosted by MizB of
Should Be Reading
. Anyone can play along! Just do the following:
• Grab your current read
• Open to a random page
• Share two (2) "teaser" sentences from somewhere on that page
• BE CAREFUL NOT TO INCLUDE SPOILERS! (make sure that what you share doesn't give too much away! You don't want to ruin the book for others!)
• Share the title & author, too, so that other TT participants can add the book to their TBR Lists if they like your teasers!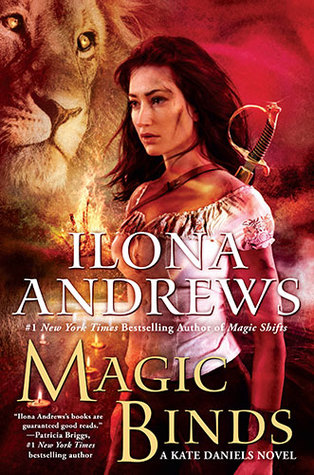 "I love you more than I've ever loved anyone," he said. "But I don't want a new sun or a goddess. I want you. A partner."
Magic Binds page 93
There is something about how Curran words this that makes butterflies flutter in my belly.
"Do you think it's f*cking easy for Julie? SHe never forgets that you can override her will with one word. She feels you. Always! Every f*cking second of every day."
Magic Binds page 125
For Derek to go off on Kate like this, something must have happened that was major between him and Julie. What? Will the readers find out?