Hey y'all, thanks so much for stopping by my WoW!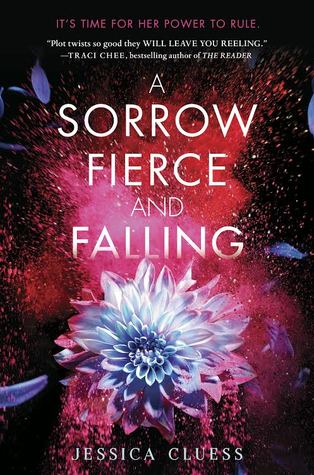 It's time for war.
After suffering terrible losses, Henrietta and Lord Blackwood have led their warriors to Sorrow-Fell, a vast estate where only those invited by a Blackwood may enter–and the ideal place to plan a final assault against the Ancients.
It's time for a wedding.
Henrietta nervously awaits her marriage to Blackwood, but when the ritual to become his bride reveals a dark secret, she realizes that Sorrow-Fell is not a safe haven; it's a trap. Convincing the sorcerers of this, however, is not easy. So with Maria, the true chosen one, and Magnus, the young man who once stole her heart, at her side, Henrietta plots a dangerous journey straight into the enemy's lair. Some will live. Some will die. All will be tested.
In this stunning conclusion to the Kingdom on Fire series, Henrietta must choose between the love from her past, the love from her present, and a love that could define her future. While battles rage, the fate of the kingdom rests on her decision: Will she fall or rise up to become the woman who saves the realm?
It's time for Henrietta to make her stand.
Why I am waiting?
Umm have you read the first two? You would be waiting too if you did. If you didn't but love adventure, love and an epic fight to the finish than this is a series for you.