Some people believe you can fall in love at first sight. When it comes to books I believe those people. Book trailers are an excellent way to fall in love at first sight. I hope to feature a book trailer here every Saturday to help you fall in love at first sight...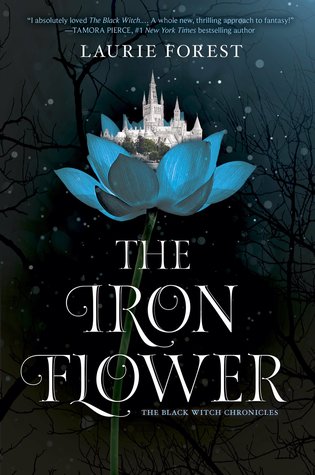 Elloren Gardner and her friends were only seeking to right a few wrongs, but their actions have propelled them straight into the ranks of the realm-wide Resistance against Gardnerian encroachment. As the Resistance struggles against the harsh rulings of High Priest Marcus Vogel and the Mage Council, Elloren begins to realize that none of the people she cares about will be safe if Gardneria seizes control of the Western Realm.
With tensions heating up in Verpacia, more and more Gardnerian soldiers continue to descend upon the university…led by none other than Lukas Grey, now commander of the newly rebuilt Fourth Division base. Though Elloren tries to keep him at arm's length, Lukas is determined to wandfast to her, convinced that she has inherited her grandmother's magic—the prophesied power of the Black Witch. As his very nearness seems to awaken a darkness inside her, Elloren finds it more and more difficult to believe that she's truly powerless, as her uncle always claimed.
Caught between her growing feelings for the rebellious Yvan Guriel and the seductive power offered by Lukas Grey, Elloren must find a way to stay true to what she knows is right and protect everyone she loves…even if that means protecting them from herself.