Some people believe you can fall in love at first sight. When it comes to books I believe those people. Book trailers are an excellent way to fall in love at first sight. I hope to feature a book trailer here every Saturday to help you fall in love at first sight...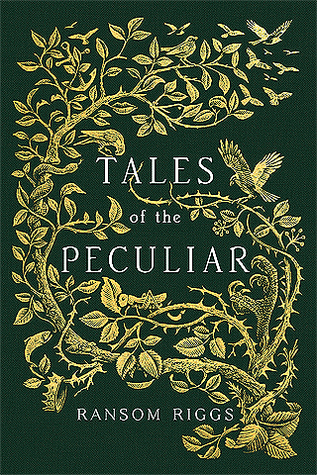 Before Miss Peregrine gave them a home, the story of peculiars was written in the Tales.
Wealthy cannibals who dine on the discarded limbs of peculiars. A fork-tongued princess. The origins of the first ymbryne. These are but a few of the truly brilliant stories in Tales of the Peculiar—known to hide information about the peculiar world—first introduced by Ransom Riggs in his Miss Peregrine's Peculiar Children series.
Riggs now invites you to share his secrets of peculiar history, with a collection of original stories, as collected and annotated by Millard Nullings, ward of Miss Peregrine and scholar of all things peculiar.