Teaser Tuesdays is a weekly bookish meme, hosted by MizB of
• Grab your current read
• Open to a random page
• Share two (2) "teaser" sentences from somewhere on that page
• BE CAREFUL NOT TO INCLUDE SPOILERS! (make sure that what you share doesn't give too much away! You don't want to ruin the book for others!)
• Share the title & author, too, so that other TT participants can add the book to their TBR Lists if they like your teasers!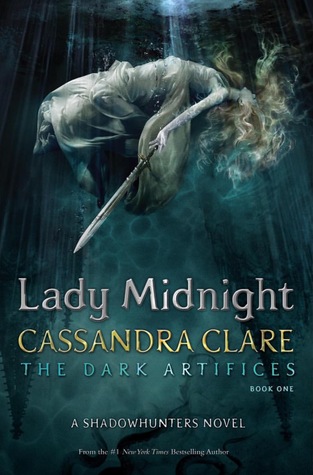 "I love everything about you, Emma. I love the way I can recognize your footsteps in the hallways outside my room even when I didn't know you were coming. No one else walks or breathes or moves like you do. I love the was you gasp when you're asleep, like your dreams have surprised you. I love the way when we stand together on the beach our shadows blend into one person."
Lady Midnight Kindle Location 7903
"It was the Clave that took Mark and Helen," said Magnus,
"We expect betrayal from our enemies. Not from those who are supposed to care for us."
Lady Midnight Kindle Location 9091
I love the way he is describing the reasons he loves her. So sweet, so gentle, so fierce. Magnus is wise.