Hey y'all, thanks so much for stopping by my WoW!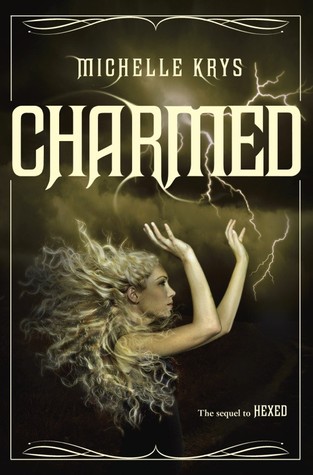 Indie has spent the last few weeks frantically searching for Paige. She's tried every spell imaginable, but witchcraft has gotten her nowhere, and she's going crazy with guilt. Despite what her warlock boyfriend, Bishop, tells her, Indie knows it's her fault her best friend was kidnapped by the Priory. And with the Priory destroyed, finding Paige feels more hopeless than ever-especially when Indie discovers that Paige isn't even on Earth. She's trapped in Los Demonios, an alternate dimension of Los Angeles filled with evil paranormals. No one who has gone there has ever come out.
Fueled by terror and loyalty, Indie is desperate to find a way into the underworld prison. She'll worry about getting out later. But facing the dark world's most dangerous witches and warlocks on her own means keeping her plan hush-hush-and forging alliances with some sketchy people, including a seriously sexy sorcerer.
Sometimes a witch must keep secrets from the people she cares about most. And sometimes she isn't the only one with secrets…
Why am I waiting?
I loved and adored the first book in this series- fast paced, easy on the eyes. Bishop was a sweetpie for a warlock and gave Indie all the space she needed. Cannot wait to see how Indie finds and gets Paige out of this miss.