Teaser Tuesdays is a weekly bookish meme, hosted by MizB of
Should Be Reading
. Anyone can play along! Just do the following:
• Grab your current read
• Open to a random page
• Share two (2) "teaser" sentences from somewhere on that page
• BE CAREFUL NOT TO INCLUDE SPOILERS! (make sure that what you share doesn't give too much away! You don't want to ruin the book for others!)
• Share the title & author, too, so that other TT participants can add the book to their TBR Lists if they like your teasers!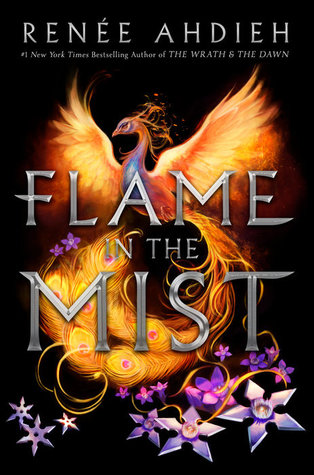 He knew these tracks. The shapes pressed into the earth were too small to be those of a man. Too delicate.
Though his twin sister was anything but delicate, Kenshin knew they belonged to her with the same sort of certainty he felt in his heart. In his every breath. She's been alive three days ago.
Flame In The Mist page 43
Mariko's brother believes that she is alive. Will he get to her time? Does she need to be rescued?
"You insult yourself by dismissing skills that took you a lifetime to develop. At the same time you insult me by stating that I need only try- as though the only hindrance is my own lack of effort. Mariko's speech grew more rapid with each passing word. She took a deep breath before continuing. "To even attempt something, one must first believe in the possibility. And then be granted an opportunity."
Flame In The Mist page 144
Mariko sure does know how to put a man in his place. Too bad she is doing it disguised as a man.