Teaser Tuesdays is a weekly bookish meme, hosted by MizB of
Should Be Reading
. Anyone can play along! Just do the following:
• Grab your current read
• Open to a random page
• Share two (2) "teaser" sentences from somewhere on that page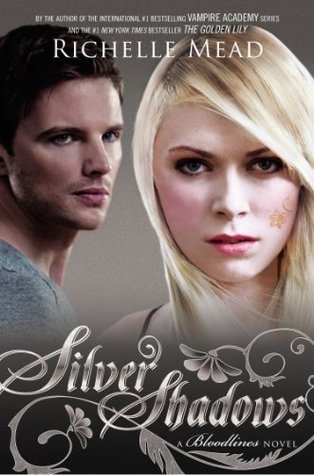 • BE CAREFUL NOT TO INCLUDE SPOILERS! (make sure that what you share doesn't give too much away! You don't want to ruin the book for others!)
• Share the title & author, too, so that other TT participants can add the book to their TBR Lists if they like your teasers!
"Not what you expected, huh?" she asked in a sad voice.
I wrapped a towel around her and drew her close to me. "I expected to see the most beautiful woman in the world, to feel my heart skip a beat in her presence, and to want to carry her off to bed for a night neither of us will forget. So to answer your question, I got exactly what I expected."
A smile split her face, and she leaned into me. "Oh, Adrian."
Silver Shadows by Richelle Mead
This is one of my favorite Adrian quotes. Sydney knows she looks different from the last time they were together and is feeling very self conscious about it. Adrian says the perfect thing. The Ruby Circle releases today so you shall find me off reading somewhere as soon as the kiddos are in bed.