Hey y'all, thanks so much for stopping by my WoW!
Waiting On Wednesday
is a weekly meme, hosted by Jill at
Breaking the Spine
which spotlights upcoming releases that we're eagerly anticipating.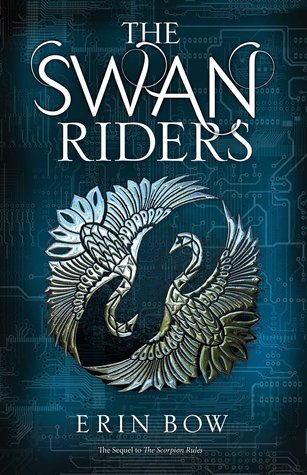 Greta Stuart had always known her future: die young. She was her
country's crown princess, and also its hostage, destined to be the first casualty in an inevitable war. But when the war came it broke all the rules, and Greta forged a different path.
She is no longer princess. No longer hostage. No longer human. Greta Stuart has become an AI.
If she can survive the transition, Greta will earn a place alongside Talis, the AI who rules the world. Talis is a big believer in peace through superior firepower. But some problems are too personal to obliterate from orbit, and for those there are the Swan Riders: a small band of humans who serve the AIs as part army, part cult.
Now two of the Swan Riders are escorting Talis and Greta across post-apocalyptic Saskatchewan. But Greta's fate has stirred her nation into open rebellion, and the dry grassland may hide insurgents who want to rescue her – or see her killed. Including Elian, the boy she saved—the boy who wants to change the world, with a knife if necessary. Even the infinitely loyal Swan Riders may not be everything they seem.
Greta's fate—and the fate of her world—are balanced on the edge of a knife in this smart, sly, electrifying adventure.
Why I am Waiting?
How is Greta going to get out of this one? Nation in rebellion? Hidden agendas?